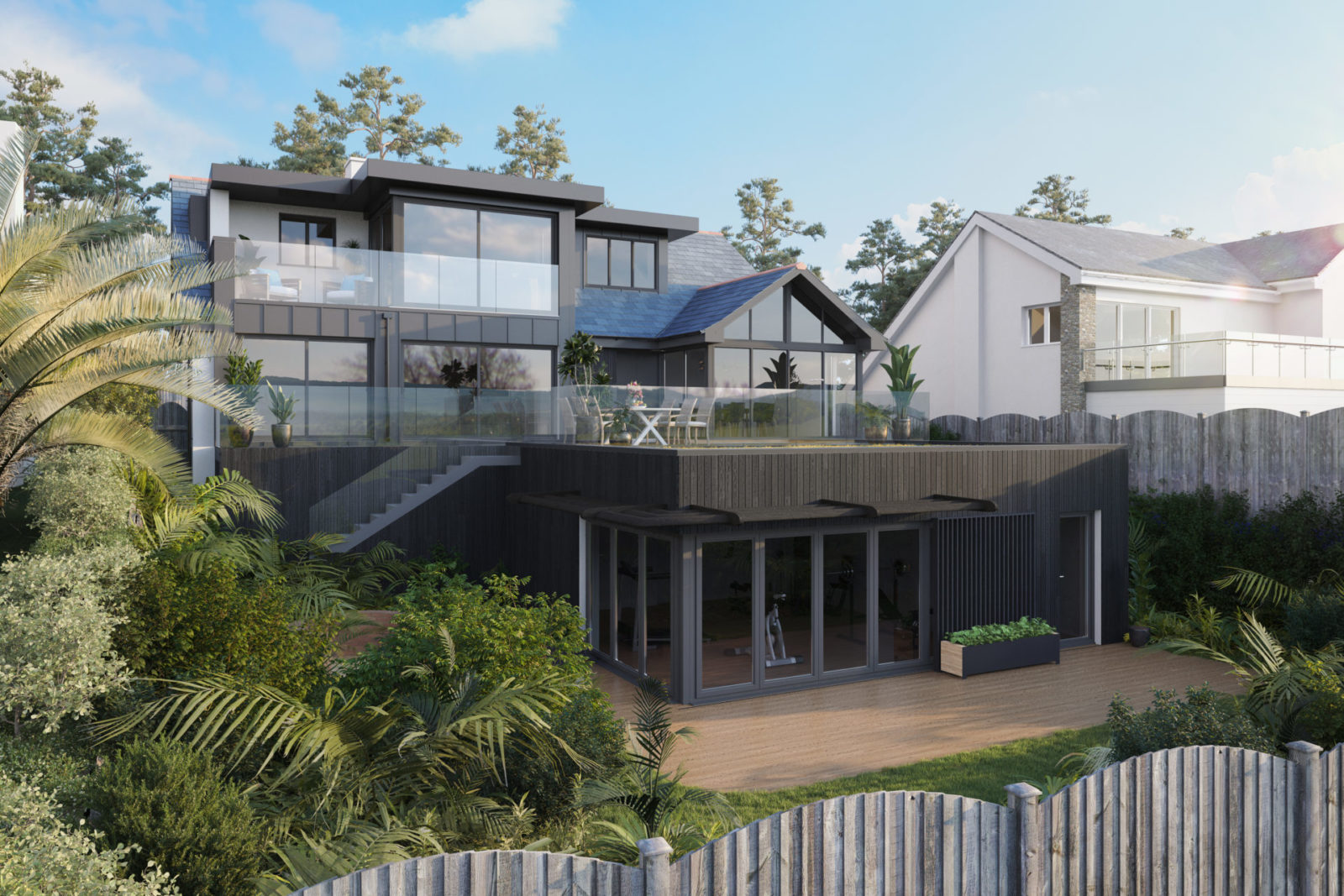 Planning has just been granted for extensions and alterations to this existing property in Pentire, Newquay.
The brief was to make enhancements to the existing building to create a sustainable energy efficient dwelling. This was to include an improved external appearance, better use of space and moderately extended to provide enhanced living accommodation, including utilising the space under the extended decking to form a home Gym.
This included designing small extension to the south elevation improve the aesthetics and make a feature of the glazing creating a more homogenised design.
The external appearance has been designed with a mixture of zinc cladding & painted render along with some areas of natural stone to the walls. The existing concrete tiles are to be replaced with a grey slate roof finish, all the windows/ doors to be grey aluminium
We are now commencing with the construction drawings